There's no magical cheat sheet to follow when buying a car, but there are certain -- *ahem* -- secrets to ensure you get the best deal on a new vehicle. What secrets, you ask? Allow the experts at McCarthy Subaru of Lawrence to dish the dirt. Here are 10 top-secret ways to guarantee your car-shopping experience goes smoothly – and concludes with more money in your pocket.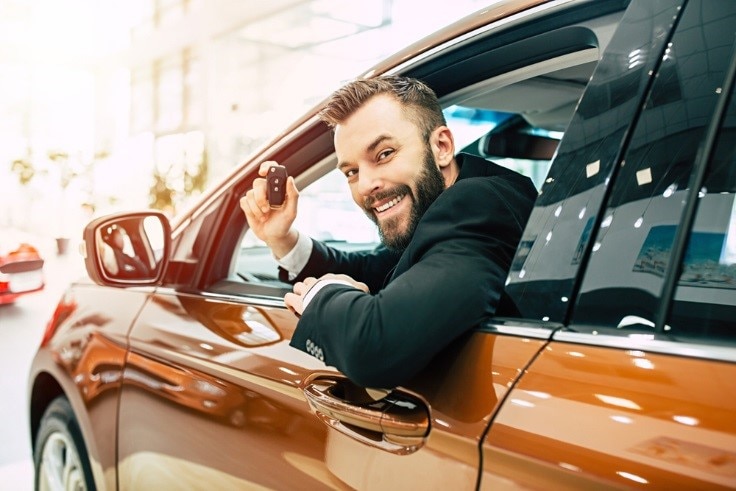 10. Know Your Credit Score
Before you head to the car dealership – whether that's our Lawrence Subaru dealership or another -- you'll want to have an idea of what your credit looks like. If your credit history is poor, you may have a difficult time getting a new car loan with a low-interest rate. However, many used car lots are able to help customers secure bad-credit financing, and if they're anything like our used Subaru dealership, they've got tons of great pre-owned vehicle specials to help you stay under budget.
As always, you'll want to discuss your options with your dealer.
9. Get Pre-Qualified for a Car Loan
Also before heading to the dealer, it's a good idea to know the going rate for a loan of the amount you'll need for your car purchase, and to get pre-qualified with an external lender (such as your bank) if possible. This way, you'll be able to use this rate for reference to make sure your dealer's rates are on the up-and-up. Or, if the dealer's lenders can't match your loan, you can insist on going through your bank or lender. Be warned, this can add a few steps to the process, but might also save you a few bucks on monthly payments.
8. Purchase Price > Monthly Payments
Attractive monthly financing payments are obviously attractive. However, to get the best deal on a new car, it's a good idea to use that newfound confidence and negotiate the purchase price down, not the monthly payments. Focus on the total cost of the vehicle when taking a seat at the table, and you'll save yourself money in the long run.
Still, don't fly in blind! Do your research before venturing into the auto dealership. Watch competitive vehicle comparison videos. Review specs. Figure out what the right prices are for the models you're interested in, and check to see what a good "lease price" is if you decide that leasing is your preferred option.
7. Avoid Long-Term Loans
Monthly payments may be lower on an 84-month auto loan, but you'll also be paying more in the long run. Interest rates on long-term car loans can be higher, so you'll potentially be coughing up thousands in extra interest payments over that span of time. Remember: The longer the loan, the more likely you are to get upside-down, a la Stranger Things (but even scarier).
Opt for a 60-month loan or even a 48-month loan instead. For your financial health!
6. All Sales are Final (Probably)
Although some dealers have flexible return policies, go into the process with the understanding that all sales are final. If you buy a new car, it's your new car. Even if you do find a dealership that accepts "returns," you're still on the hook for that contract, which means you'll need to find another, comparably priced vehicle to take its place.
5. Figure Out the Best Time to Buy
Sales events are one thing, but when's the best time to buy, generally speaking?
Here's a little insider's tip: If your chosen vehicle dealership stocks a current-year model and last year's model, chances are good that you can get a good deal on last year's model. For instance, if our Subaru dealership in Lawrence had dozens of new 2019 Subaru Outbacks and a few 2018 Outbacks, you may be able to save thousands on the 2018 wagon – especially if the 2020 model is arriving soon.
What about days and times? Additionally, weekday afternoons -- particularly toward the end of the month -- are typically good times to shop and snag a sale on a new vehicle.
4. Ask About ALL Costs
Before you sign anything, get a full breakdown of every fee, charge, and additional cost associated with your purchase. All dealers will need to include taxes, delivery fees, and dealership acquisition costs. Some dealers may lump hidden fees into your agreement, and if you don't ask your salesperson, they may not feel the need to inform you of these extra out-of-pocket fees.
At McCarthy Subaru of Lawrence, we don't try to withhold this information from you. Our salespeople are courteous and will always go over all expenses before you stamp that John Hancock on a contract.
3. Get Your Trade-In Estimate
Never assume your old car is worthless. If it can drive – heck, even if it can't move a centimeter without a push – it's worth some money to a dealership as a trade-in. Request a trade-in estimate online from numerous local car dealers, then average out the quotes to see what your vehicle is worth when exchanging it for a newer one.
2. But Don't Mention Your Trade-In
Now that you know how much you can get for your trade-in, you can use that knowledge to your advantage when the time comes to negotiate. If you mention your trade-in prior to negotiations, the salesperson may increase the purchase price by that trade-in amount. Although our Lawrence dealership doesn't operate under that shady shade, some auto dealers won't hesitate to make a quick buck.
Ready to begin your trade-in journey at our Subaru dealership in Lawrence? Take a look at our Guaranteed Trade-In Program. We assure every one of our customers receives a hassle-free trade-in value on any Subaru exchange.

1. Visit a McCarthy Dealership
McCarthy Auto Group operates 11 family-owned auto dealerships in the Kansas City area, ensuring that you'll always find an outstanding selection of new and used vehicles. Our high volume and purchasing power allows us to offer some of the most competitive prices in the area, and we work with a variety of local lenders to find you the best financing and lease options. We may be new to Lawrence, but we're well-known throughout the eastern Kansas for our friendly salespeople, reliable service, and affordable pricing.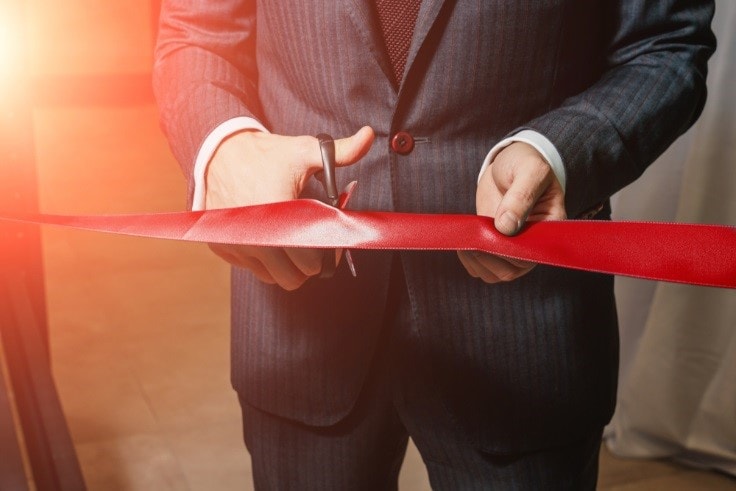 Meet the McCarthy Subaru of Lawrence Staff
On September 12, 2019, our Subaru dealership in Lawrence will embark on a great journey of our own. Won't you join us as we excitedly cut the ribbon and officially re-open our showroom doors? We'd love to have you swing by, even if you don't end up buying a new Subaru. Read more about our highly anticipated ribbon-cutting soiree and get directions to our dealership (2233 W 29th Terrace, Lawrence, KS).
But if you do decide to finance or lease a new Subaru from us, we won't turn you away. Contact us at (785) 856-7127 to schedule a test drive, request a trade-in quote, or speak to a member of our sales or financing team. Happy shopping!