Don't call it a comeback. They've been here for years, rocking their peers, puttin' suckers in fear. We're obviously talking about station wagons, the once great champion of vacations. Having taken a backseat to SUVs and minivans for the better part of two decades, wagons like the beloved Subaru Outback are now all grown up, sleeker and sharper than their parents—and they're seeking vengeance. (Hell hath no fury like a wagon scorned.)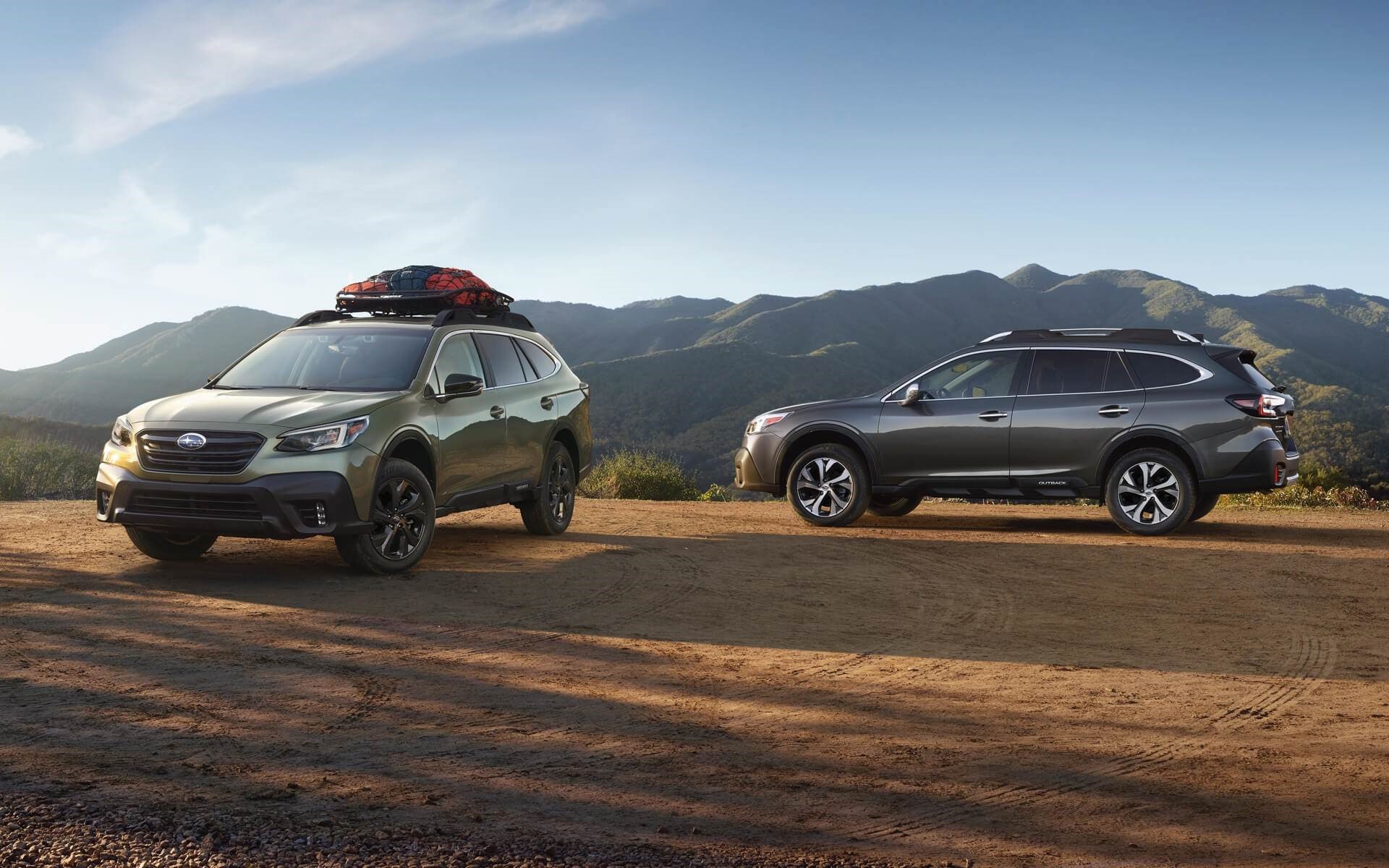 Leading the nostalgic charge into the next era is the aforementioned Subaru Outback, the brand's best-selling model. In its all-new 2020 form, the redesigned Outback is proving to be as fresh a station wagon as we've ever seen. It's got more rear passenger space, rides on Subaru's superpowered Global Platform, and looks like a blast from the past, sans the bloated wood paneling, of which we're certain
won't
be making a resurgence. And that's okay with us.
The Changes, Big & Small
As a full redesign, Subie's AWD Outback isn't trifling with mediocrity, nor is it resting on its cult-favorite laurels.
Among the many, many updates made for the 2020 model is its use of Subaru's Global Platform, which is shared with Outback's Forester running mate. This platform is stiffer and 40% more absorbent than the previous version. That makes room for a new and improved suspension system and hollow anti-roll bars, as well. Crash protection should benefit for these improvements.
Rear seats now offer 1.4 inches of additional legroom. Nice.
A base 2.5-liter 4-cylinder remains, though horsepower and torque have increased by 7 and 2, respectively, and 90% of the engine utilizes new parts and components. Replacing the outgoing 3.6L engine is a 2.4L turbo-four that makes 260 horsepower and 277 lb.-ft. of torque. Everything is powered by a new CVT with a simulated 8-speed manual (via paddle shifters).
Fuel economy has clawed its way up, with the 2.5L engine returning 26 city/33 highway mpg, and the turbo engine returning 23 city/30 highway mpg.
The Outback's rear hatch is a half-inch wider, and the new hands-free power liftgate is much appreciated. The addition of a one-push power cargo cover is a nice touch. Cargo volume has grown to 75.7 cubic feet, up from the previous model's 73.7 cubes.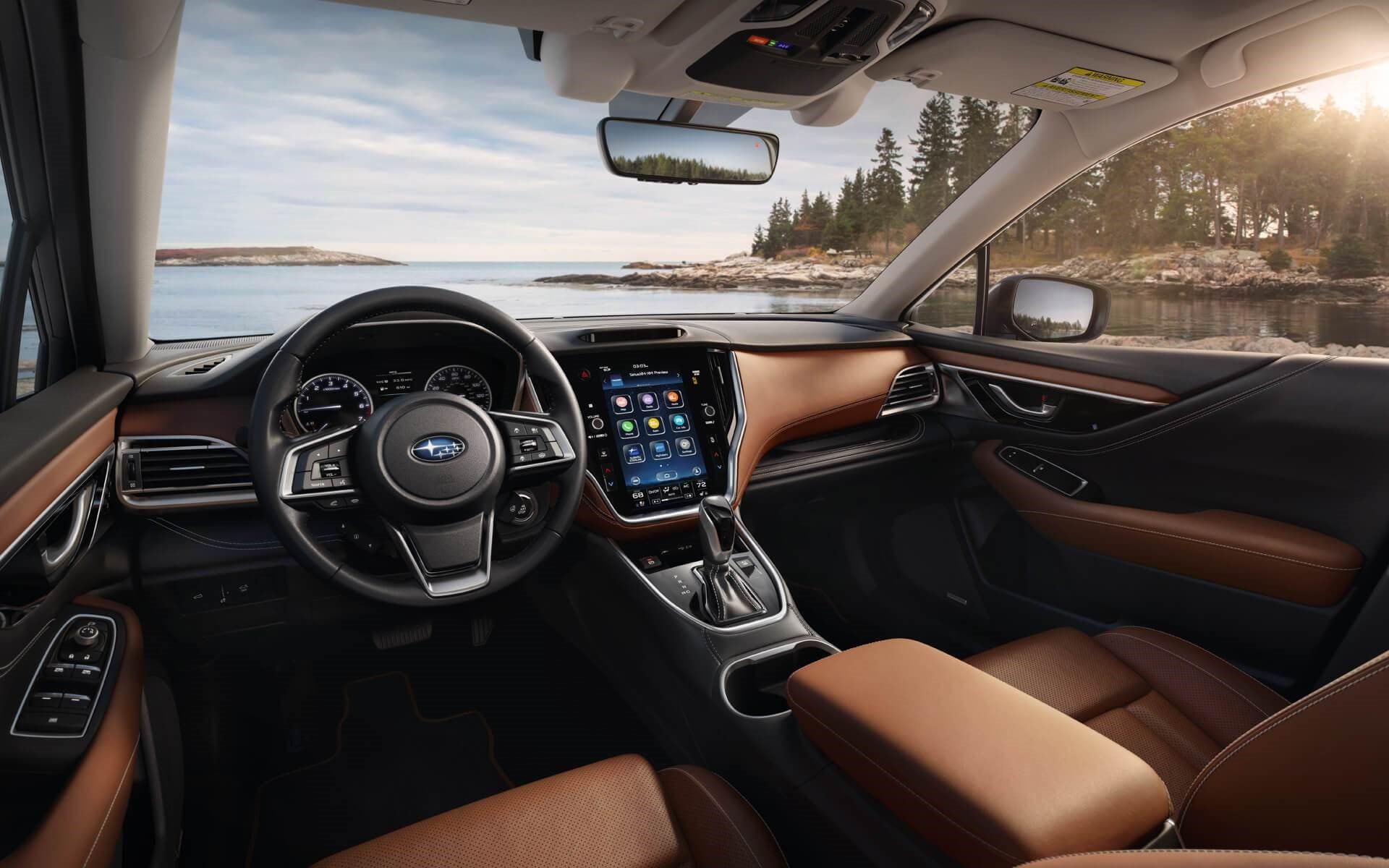 Subaru's largest touchscreen display, an 11.6-inch beast, is available on all but the base 2020 Outback trims. It's powered by the new Starlink infotainment system, which is compatible with Apple CarPlay and Android Auto, of course, and is quite intuitive and simple to use.
Standard on all Subaru Outbacks is the innovative EyeSight driver-assist suite, which includes lane-centering tech and adaptive cruise control. A new onboard camera and sensor monitors the driver's fatigue or distraction level, then sends alerts when something is amiss. Also available is the EyeSight Assist Monitor with a heads-up display—one of our favorite pieces of vehicle technology.
X-Mode, the brand's off-road traction control system, is a highly recommended optional feature if you're a world traveler. It enhances – you guessed it—traction by applying the precise amount of braking pressure and throttle control in sandy, muddy, or wet conditions. Truly a world of art.
Consistency is Key
Is it a radical change for the Outback? No, not in the grand scheme of things. Parts of the new Outback will look familiar to those who've bled blue and white since the '90s.
Dark rocker panels, scalloped and matte-like, extend from wheel well to wheel well. Roof rails have been reworked, though only just enough to merit "are those new?" remarks. It still features a sporty front-end, yet the expansion of gray cladding on the fascia and stacked fog lights give it a bit more oomph. And there's still 8.7 inches of ground clearance.
Essentially, the 2020 Outback was redesigned to make loyalists happy, too. The best of both worlds, as they say. (Just keep the wood paneling away—seriously.)
Explore the 2020 Outback at our Lawrence Subaru dealership. We've got them in spades. Visit the McCarthy Subaru showroom at 2233 W 29th Terrace in Lawrence, KS, or contact our Subaru sales team at (785) 856-7127 to get your test drive in the books.
Sources & Photos:
subaru.com/vehicles/outback/index.html
investopedia.com/insights/station-wagons-why-theyre-back
motortrend.com/cars/subaru/outback/2020/2020-subaru-outback-review
cnet.com/roadshow/reviews/2020-subaru-outback-preview
caranddriver.com/reviews/a28531970/2020-subaru-outback-drive