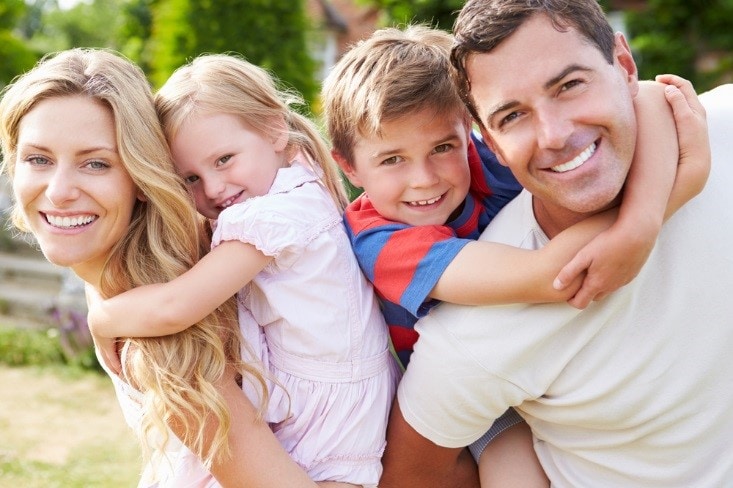 March is poking its cheerful head out, letting all you parents know that the kids need something to keep them occupied over spring break. Whatever shall you do? If you're too busy or strapped for cash to plan an extravagant spring break out of town, you'll have to settle for a staycation in Lawrence and Topeka.
What are we saying? Lawrence and Topeka are great places for a mini-vacation on spring break! Home to numerous museums (not the boring kind), zoos and parks, Douglas County and Shawnee County boil over with fun activities and things to do for families. You've just gotta know where to look.
Let us point you in the right direction. Check out these great ideas for spring break if you plan on sticking near Topeka.

Kansas Children's Discovery Center
Any parent in Lawrence or Topeka should know the Children's Discovery Center like the back of their hand. As one of the state's best hands-on children's museums, KCSC features 15,000 square feet of indoor exhibits, play areas, arts-and-crafts zones and so much more. If you show up on a particularly gorgeous spring day, plan to explore the 4.5-acre Nature Explore Outdoor Classroom. You'll spend hours there. (One spring break day down, 4 more to go.)
4400 SW 10th Ave, Topeka, KS - kansasdiscovery.org
Topeka Zoo
From African elephants to Yellow-spotted Amazon River turtles, there are enough unique animals at the Topeka Zoo to fill a zoo – which is probably why they chose the name. Open daily through spring break, the Topeka Zoo is an affordable destination for the entire family; a typical family of four can spend an entire afternoon here for about $25, excluding meals.
35 SW Gage Blvd, Topeka, KS - topekazoo.org
Evel Knievel Museum
Rediscover the magic of Evel Knievel, America's GOAT daredevil, at the appropriately named Evel Knievel Museum in Topeka. Set your gaze on the bikes that launched canyons and the star-spangled helmets that allowed Evel to continue doing what Evel did best. You can even pop a VR headset on, straddle a Harley, and do your best impression of the high-flying stuntman without worrying about fiery blasts and broken fibulas.
2047 SW Topeka Blvd, Topeka, KS - evelknievelmuseum.com
Oz Museum
Experience the entire world of Oz at Wamego's OZ Museum. Follow the yellow brick road through the exhibits, taking a peek at artifacts from the movie set and attractions inspired by Dorothy's adventures (and Michael Jackson's unusual misadventures in The Wiz). It's the perfect place to visit over spring break because, after all, you are in Kansas.
511 Lincoln, Wamego, KS - ozmuseum.com
Clinton Lake
Take a punt on spring break and plan a trip to Clinton Lake. If the weather holds out, you'll have over 50 miles of hiking and nature trails to stomp through. The park even has sand volleyball courts, fishing ponds and a cool airport for model airplanes. Don't leave too early; sunsets over Clinton Lake are outrageous.
872 N. 1402 Rd, Lawrence, KS - nwk.usace.army.mil
Sunset Zoo
Speaking of sunsets... Tell all your friends and family that you're going to the Manhattan zoo for spring break! (Leave out the "Kansas" part.) Special events are typically planned throughout March, so check their calendar to plan your afternoon trip. How does Sunset Zoo compare to Topeka's? You'll have to visit them both over your spring break week to find out.
2333 Oak Street, Manhattan, KS - sunsetzoo.com
LOL Family Zone
Strap on those socks and hit the bouncy paradise known as the LOL Family Zone in Lawrence. Best for younger kids, LOL offers a large floor-level trampoline (Jumping Pillow), interactive play features, train sets, art rooms, and so many more activities. Parents can peruse social media via the building's free Wi-Fi as the tykes bounce an entire day's worth of energy out.
1000 Massachusetts, Lawrence, KS - lolfamilyzone.com
---
Of course, you can always take a day out of your spring to explore our Subaru showroom and used car lot in Lawrence. The kids may not like it, but you will. Contact McCarthy Subaru of Lawrence at (785) 856-7127 to speak with someone from our sales floor about current Subaru lease specials. We also invite you to just swing by and take a test drive – your call.