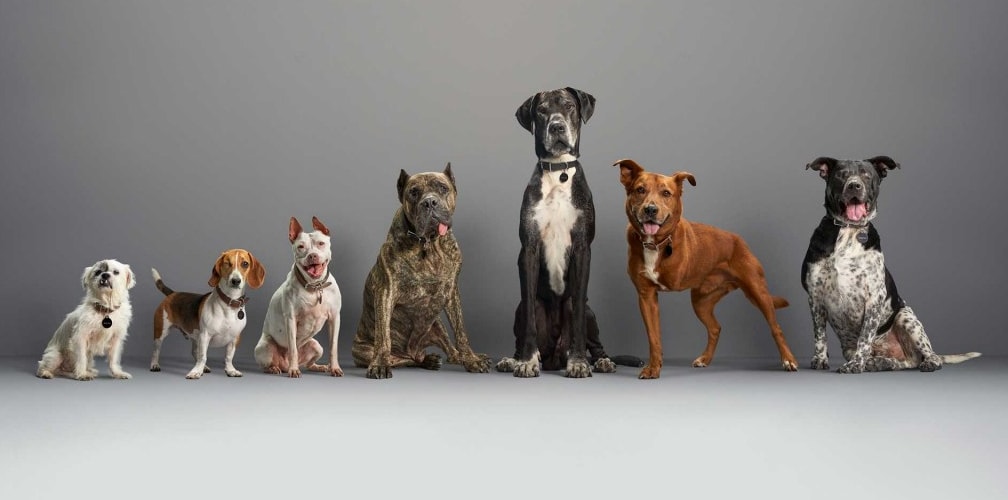 As you research which new vehicle to buy, you'll undoubtedly run through the "must have" checklist. Great fuel economy? Check. Heated seats? Check. Apple CarPlay and Android Auto? Check and check.
Wait—didn't you forget someone else's checklist? If you're a new dog owner—rather, if you're now owned by a dog—you have a whole different set of requirements for your next car or SUV. Is it spacious and easy to clean? Are there any safety features that protect him in the backseat? And there are tons of other factors to consider when deciding what type of vehicle and model to buy if Spot is your newest traveling sidekick.
Sounds difficult, huh? Let's take a look at the top Subaru models and best vehicles for dogs based on breed and size.
Best Subaru for Large Dogs
(Breeds like: Labrador Retrievers, Mastiffs, Great Danes, Doberman Pinschers, German Shepherds)

Subaru Ascent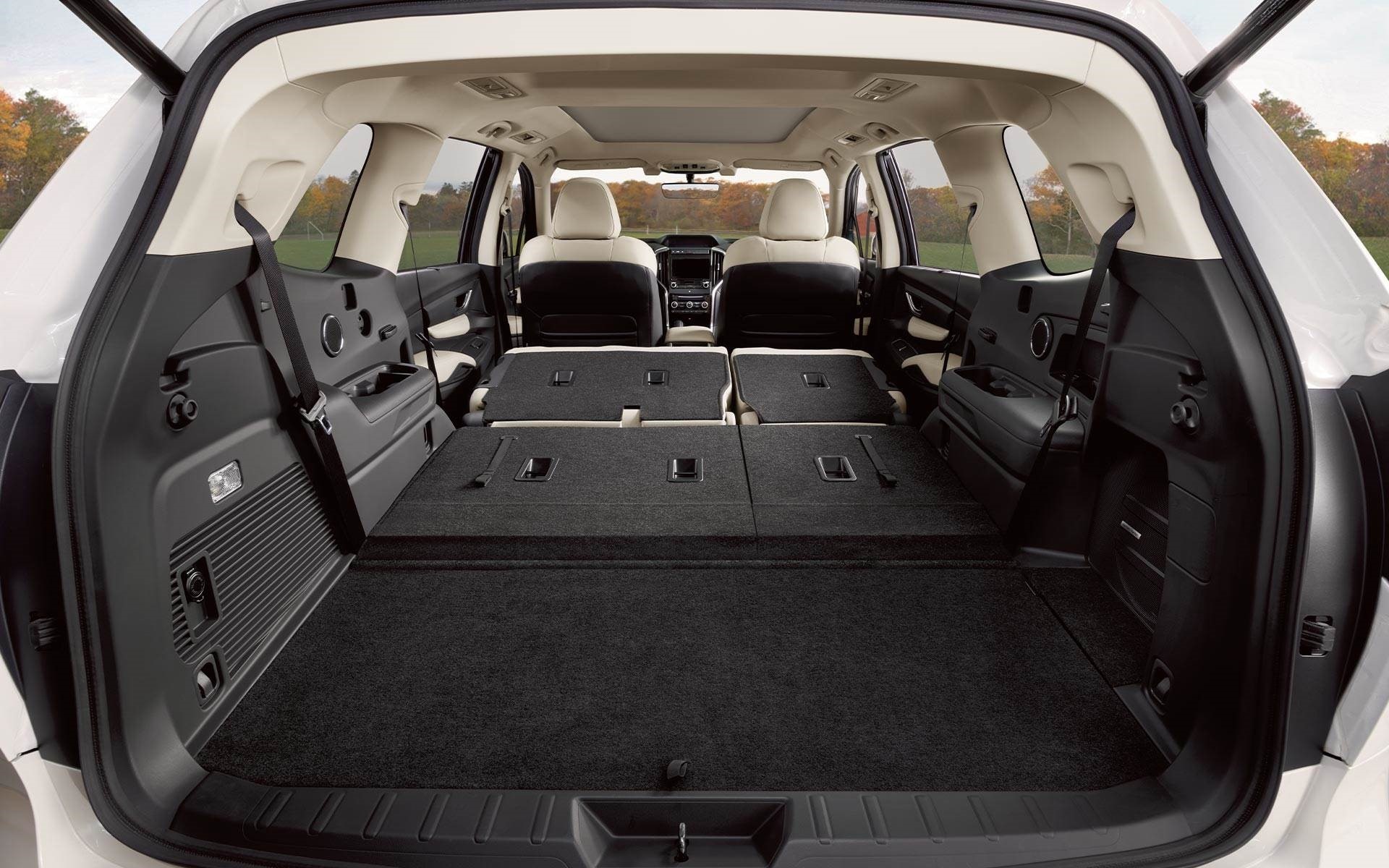 If you like exploring with your Shepherd or Goldie, the Subaru Ascent is your ride.
The largest Subaru SUV, the 2020 Ascent, is no stranger to pet owners. As one of the best-selling vehicles amongst that group of shoppers, the Ascent seats up to eight and offers more room (152.5 cu. ft.) than most other three-row SUVs in its class. Underfloor storage makes traveling with a dog crate even easier, as you can store dog food, treats, leashes and bowls out of the way.
The new Subaru Ascent features great ride height and can tow 5,000 pounds with ease. Add raised roof rails, complete with an authentic Thule® racking accessory, to ensure you're always a short drive away from adventure. Ascent also has 8.7 inches of ground clearance, allowing you to access those hard-to-reach hiking hotspots without batting an eye.
Perhaps best of all, at least in your dog's eye, is the available 54-inch panoramic moonroof. Combined with large windows that extend from A-pillar to liftgate, the moonroof gives your pup some drool-tastic views from the second and third row seats. Dog lovers, rejoice!
Browse our available Subaru Ascent SUVs for sale in Lawrence today.
Best Subaru for Medium Dogs
(Breeds like: Australian Shepherd, Boxers, Collies, Poodles, Schnauzers)

Subaru Outback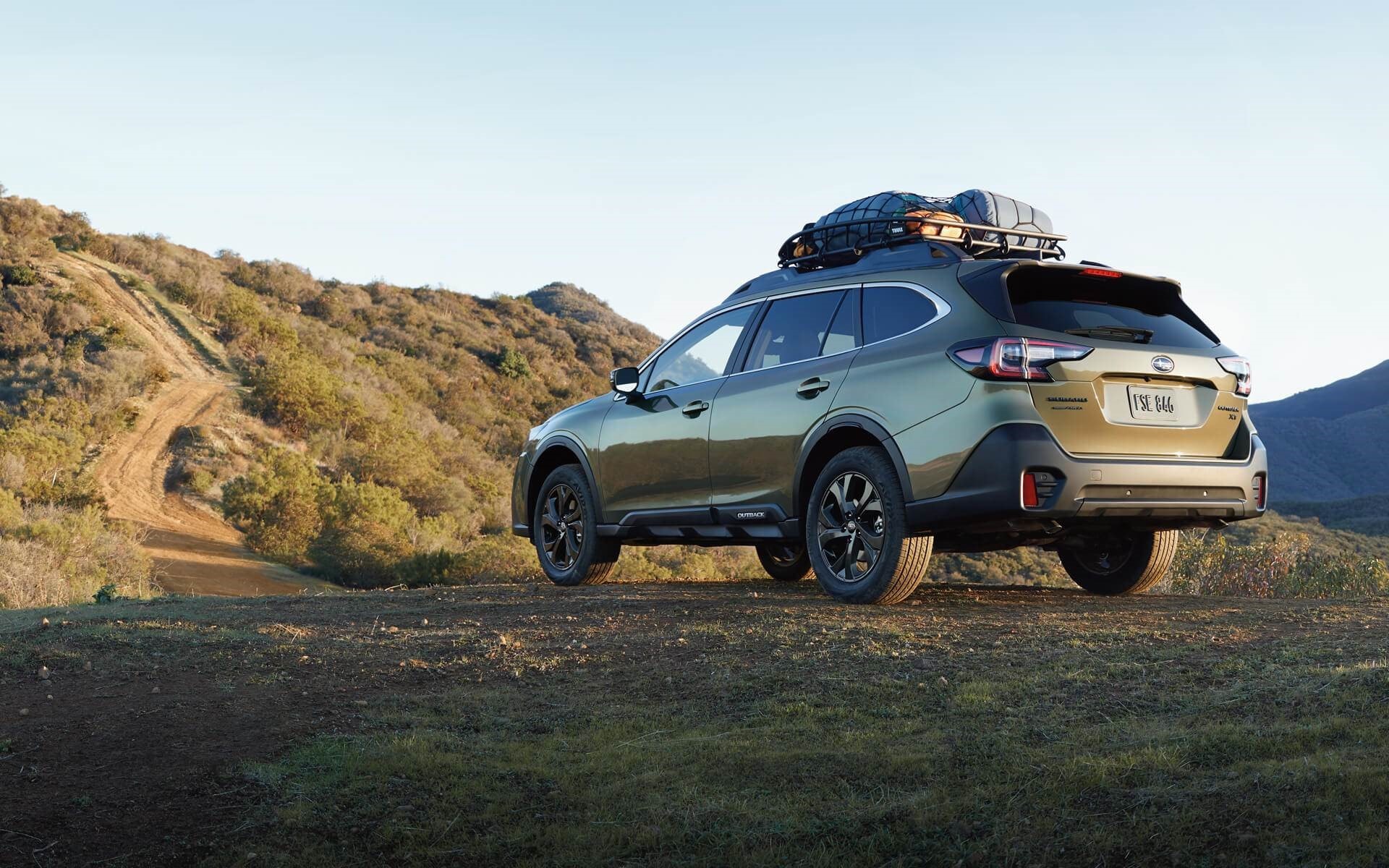 Few cars on Earth scream "dog car" like the all-new Subaru Outback.
Slotted between the large Ascent and smaller Forester, the AWD 2020 Outback is a perfect vehicle for any outdoorsy type with a Border Collie or Boxer. The Outback offers 32.5 cubic feet of space behind the back row; cargo space expands to an exceptional 75.7 cubic feet with the rear seats folded down. That's plenty of room for your furry, medium-sized baby with four legs.
A uniquely versatile wagon, the 2020 Subaru Outback features a convenient hands-free Power Rear Gate. Hands full with Spot's treats? The Outback can read your mind and open the hatch for easy loading. And to close it, just click a button on the liftgate door.
On select Outback trims, you can equip water-repellant (aka. drool-repellant) two-tone StarTex™ seat upholstery. We recommend buying and installing an authentic Subaru seat cover for extra protection, but you do you.
Take a look at our Subaru Outback inventory to start building your pet's cross country home away from home.
Best Subaru for Small Dogs
(Breeds like: Beagles, Boston Terriers, Chihuahuas, Pomeranians, Pugs, Yorkies)

Subaru Impreza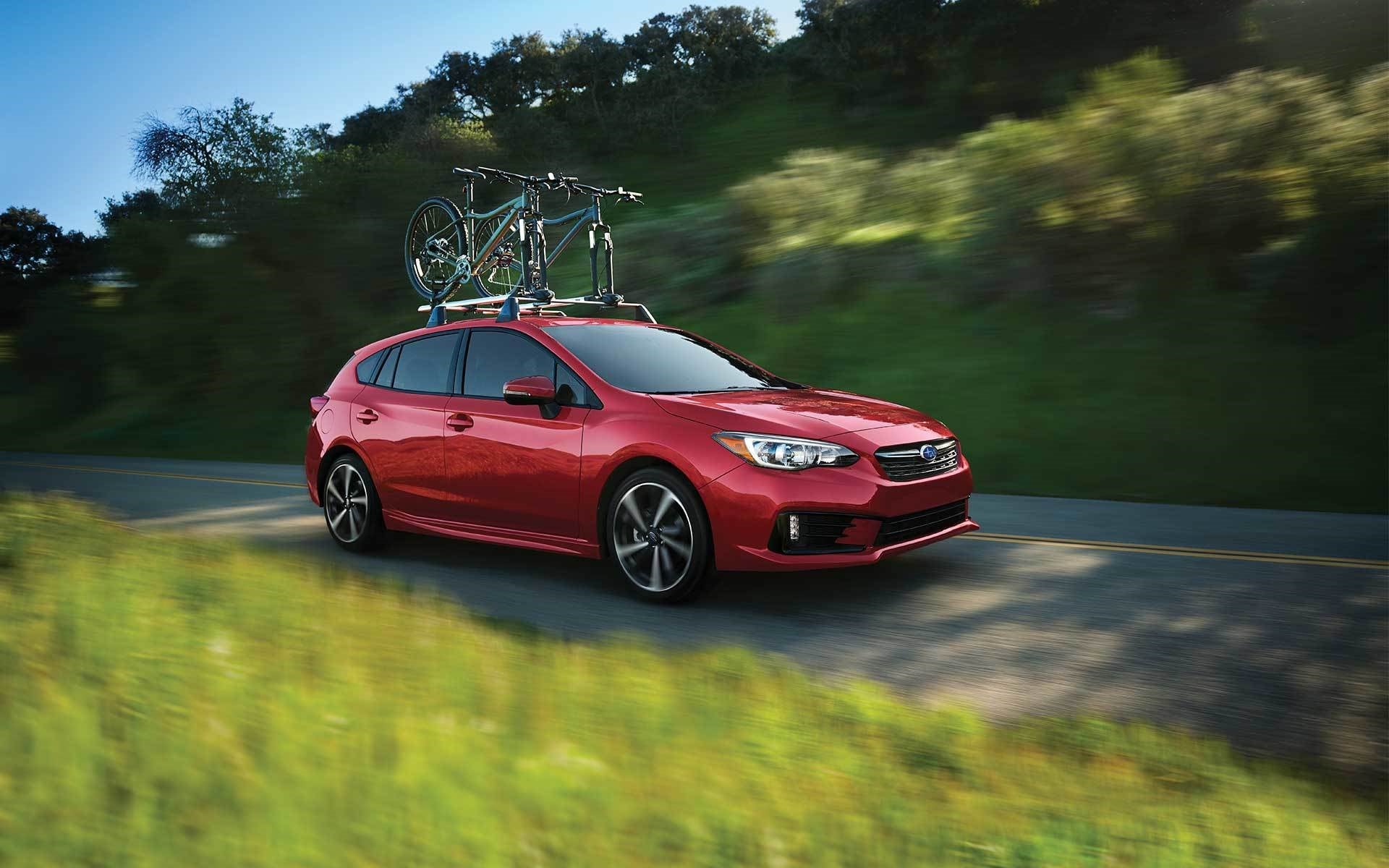 With a starting price of just $18,695—less, in some cases, with special offers from your Subaru dealer—the new Impreza is one of the most affordable cars for dog owners in America. Inexpensive as it may be, the Subaru Impreza doesn't lack high-end quality.
EyeSight® Driver Assist Technology comes standard on the Premium models, and STARLINK® is standard across all trims. On 5-door Impreza models, which are wagon-like in design, you get a supremely wide rear gate that makes loading up doggie toys and gear a breeze.
Passenger volume in the 5-door model maxes out at 100.9 cubes, while its cargo volume (55.3 cu. ft.) pushes the boundaries of what you thought was possible in a hatchback. It's also the longest-lasting vehicle in its class, which means you and Spot will have all the time in the world to spend on the road.
Search our inventory to buy or lease a new Subaru Impreza.
---
Shop McCarthy Subaru to Buy a Pet-Friendly Vehicle
Pets (and pet owners) love Subaru because Subaru loves pets (and pet owners). Visit our Lawrence Subaru dealership to look through our selection of new cars, wagons and SUVs that'll make you and your doggy truly appreciate the open road. Contact McCarthy Subaru of Lawrence at (785) 856-7127 or visit our sales team at 2233 W 29th Terrace.
Sources & Photos:
subaru.com/