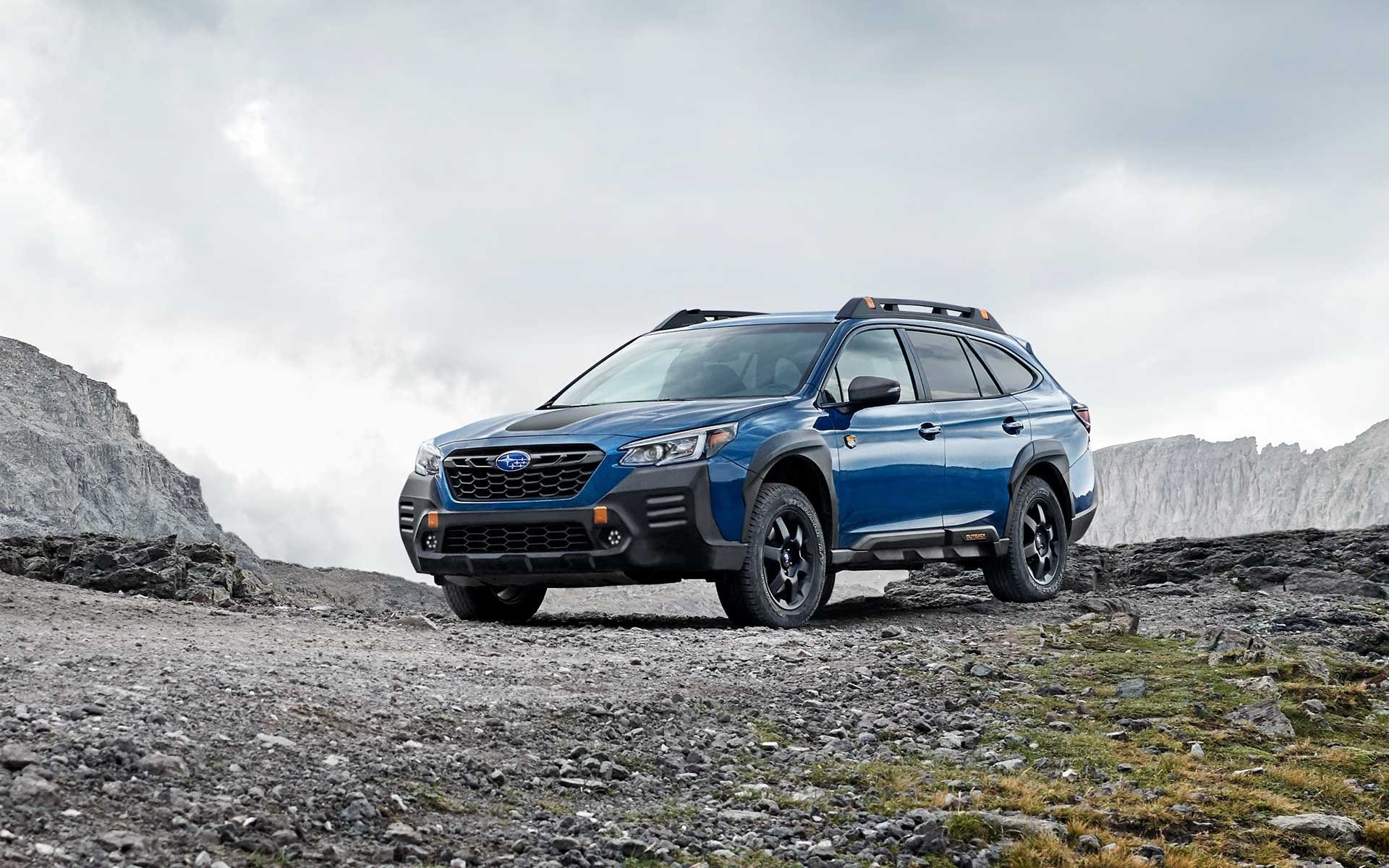 Something really wild is happening at Subaru. We're talking about the much-anticipated debut of the all-new 2022 Subaru Outback Wilderness™. Here's our exclusive preview (with apologies to acclaimed children's author Maurice Sendak.)
Go Where the Wild Things Are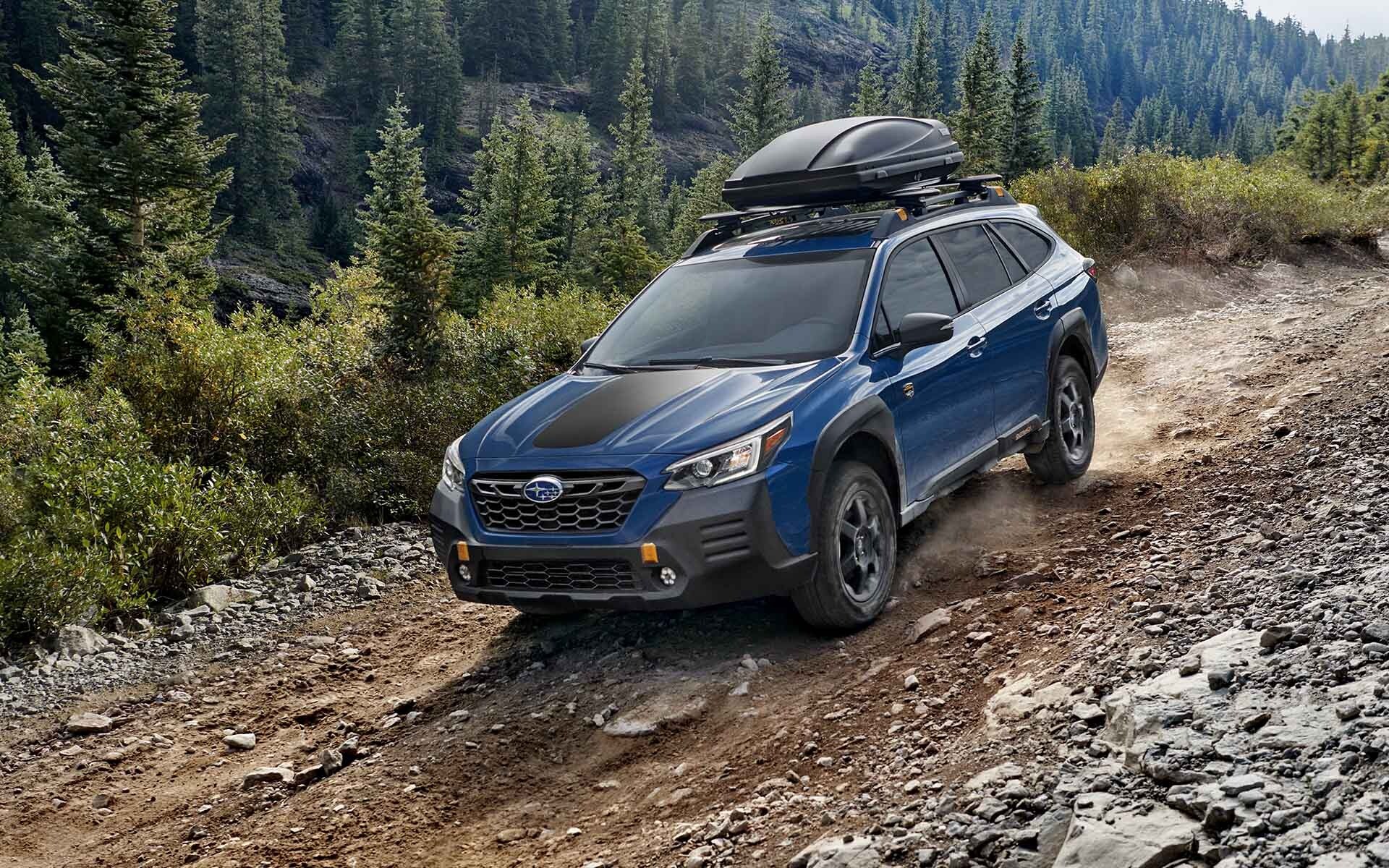 Little Max once dreamed of amazing adventures that would take him to a far-off land filled with wild and wonderful creatures. But Max, a prominent Lawrence, KS businessman, is all grown up now. As he stares out his office window, he dreams of real adventures that will take him over the river and deep into the woods where the Wild Things are.
If only Max could find a vehicle with the kind of off-road moxie he needs for his ultimate backroads adventure. It would have to be able to nimbly clamber over rocks like a mountain goat, ford streams with the ease of a bear looking for a tasty snack, and have plenty of room for his camping gear and friends like Carol, KW, Alexander, and Ira. But where would Max find such a capable, all-around off-road beast like that?
Into the Woods. And Beyond.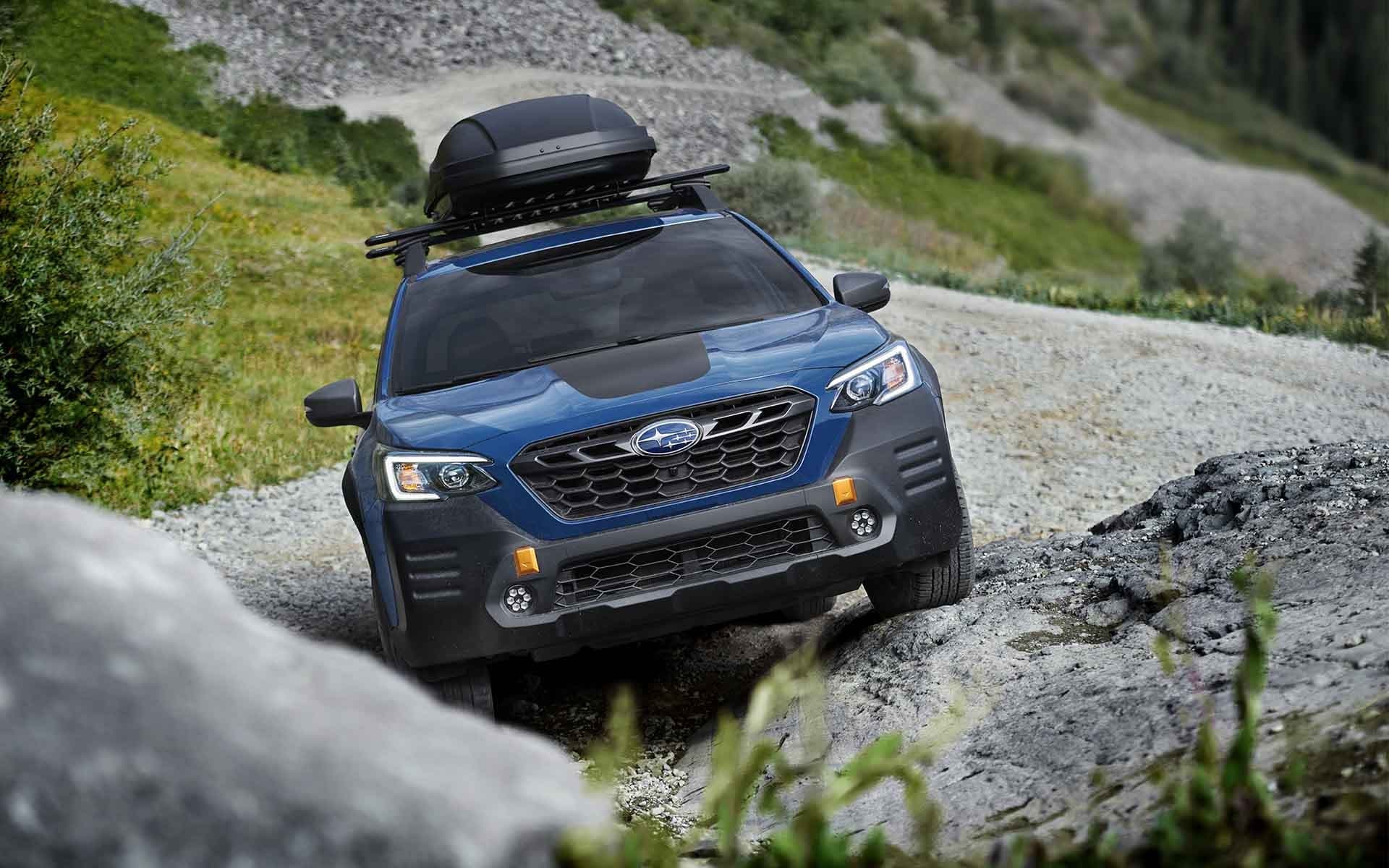 Hello. What's this? Max gets an alert on his smartphone and, to his delight, reads about the upcoming release of Subaru's wild new 2022 Outback Wilderness.
"Maybe this is just what I'm looking for," he muses. "I gotta check this out."
Max reads on.
"Wow, this new Subaru Outback Wilderness in Geyser Blue looks awesome," thinks Max. "That blacked-out cladding in the front. Those LED daytime running lights and fog lights. Roof rails with cool copper accents and matte-black rims with oversized GEOLANDER® off-road tires. Sweet. What's that? Oh, it's a special black accent decal on the hood to reduce glare. Subaru's really thought of everything."
Excitedly, Max continues scrolling. His eyes widen.
"Says here that this new Subaru Outback Wilderness has 9.5 inches of ground clearance. And they've redesigned the bumpers to improve approach with enhanced break-over and departure angles. Subaru says it can handle a 40 percent grade! Man, I bet I can take this new Outback Wilderness just about anywhere," ponders Max.
Max puts down his smartphone, pops open his laptop, and navigates to Subaru's website to learn more.
Just then, the phone rings. It's his administrative assistant.
"Max, don't forget that you have a two o'clock Zoom with Procurement," she says.
"Ummm, Judith, ask them to push the meeting to tomorrow. I'm, uh, busy right now."
Max Marvels at the Outback Wilderness's Innovative Interior Features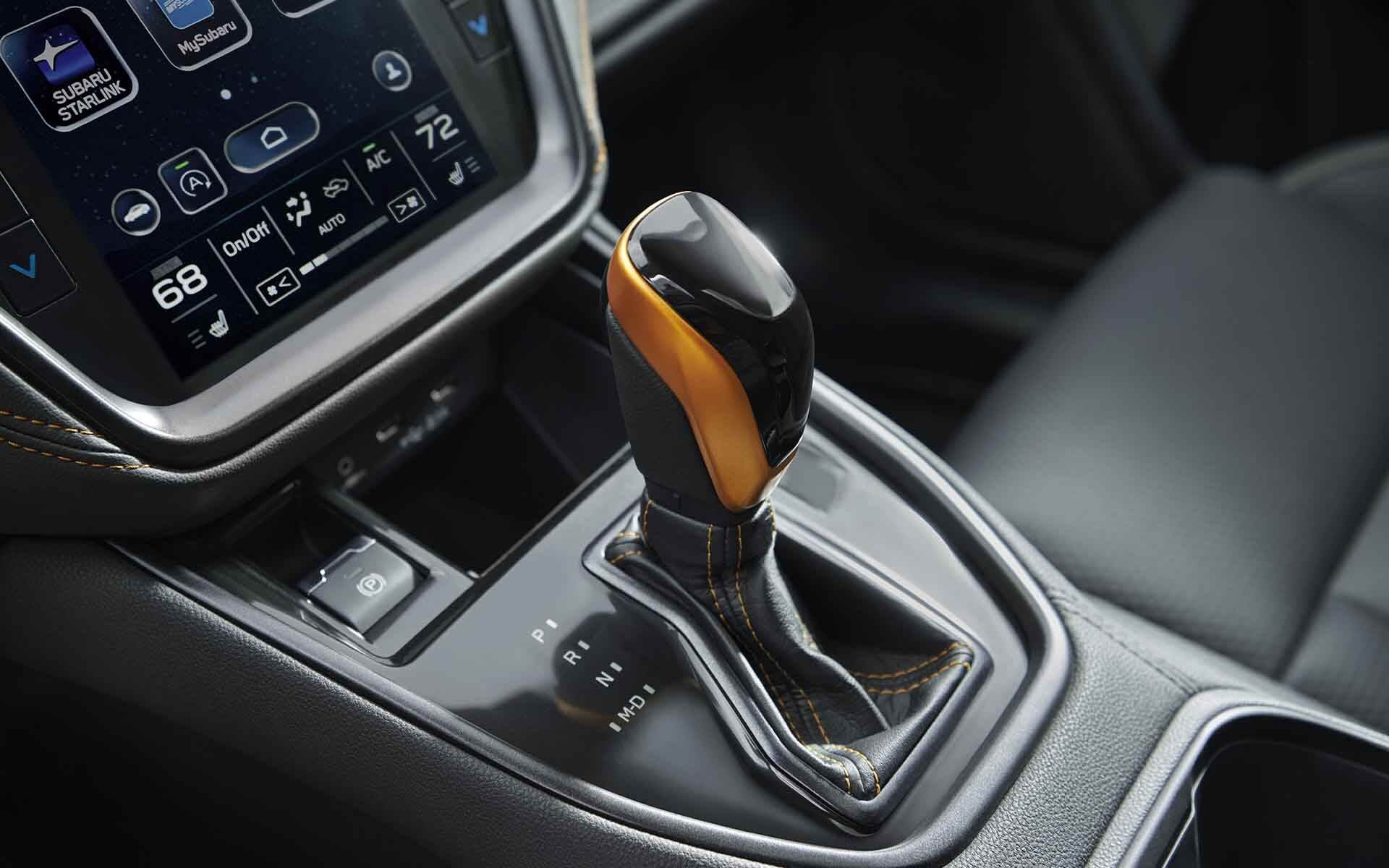 Max returns to his laptop.
"Let's check out the interior. Boy, that textured StarTex upholstery looks great, and I love that Outback Wilderness logo on the headrests. Seems like this StarTex is super durable and washable. That's good because Carol is sooooo messy. She always seems to be chomping away at something," thinks Max.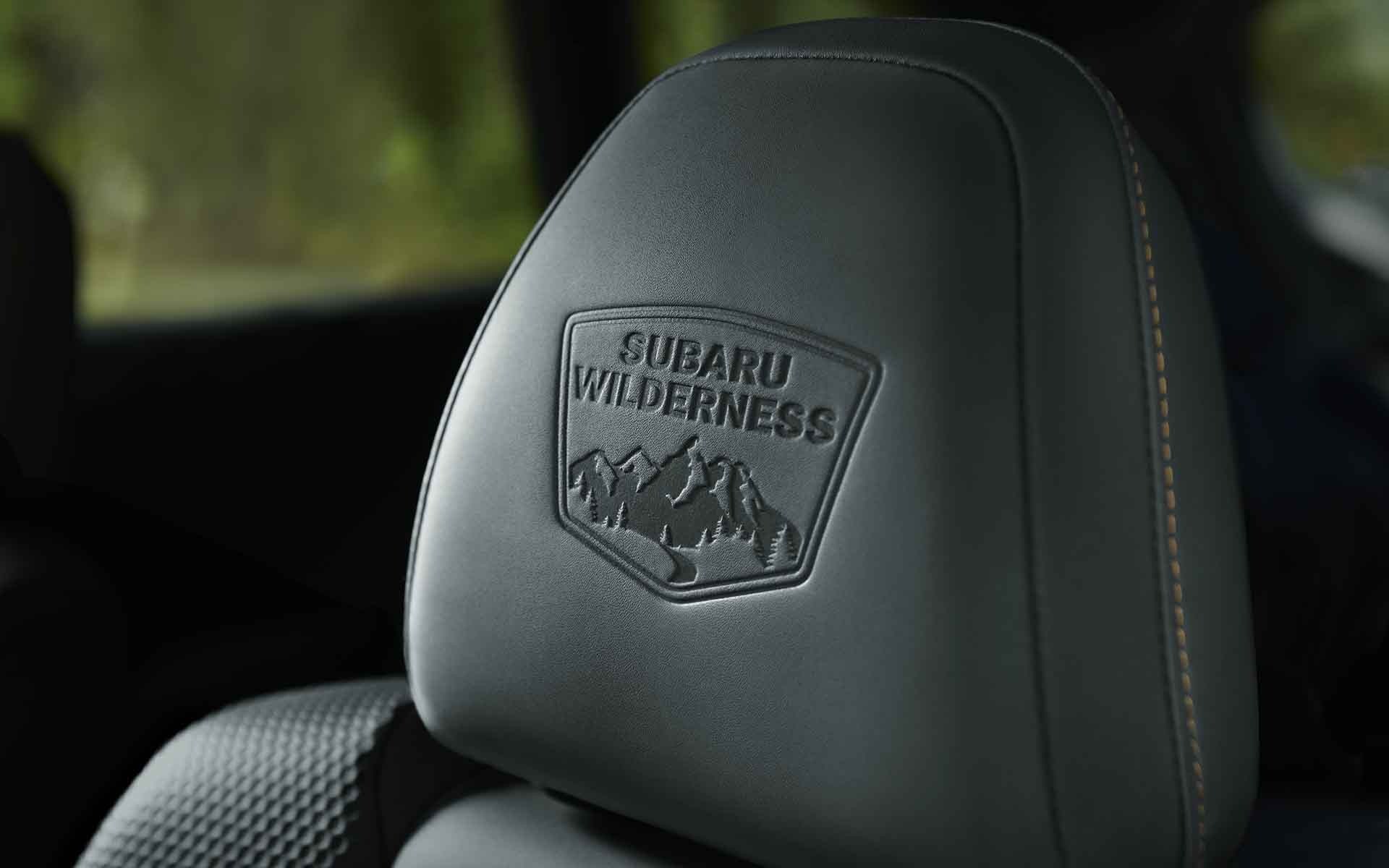 Max continues to look over the interior of the new Outback Wilderness on his laptop.
"Those anodized copper accents on the sport steering wheel and on the shifter really give the Outback Wilderness a classy, upscale look. In fact, the interior looks really spacious, luxurious, and sporty," Max notes.

Max Checks the Tech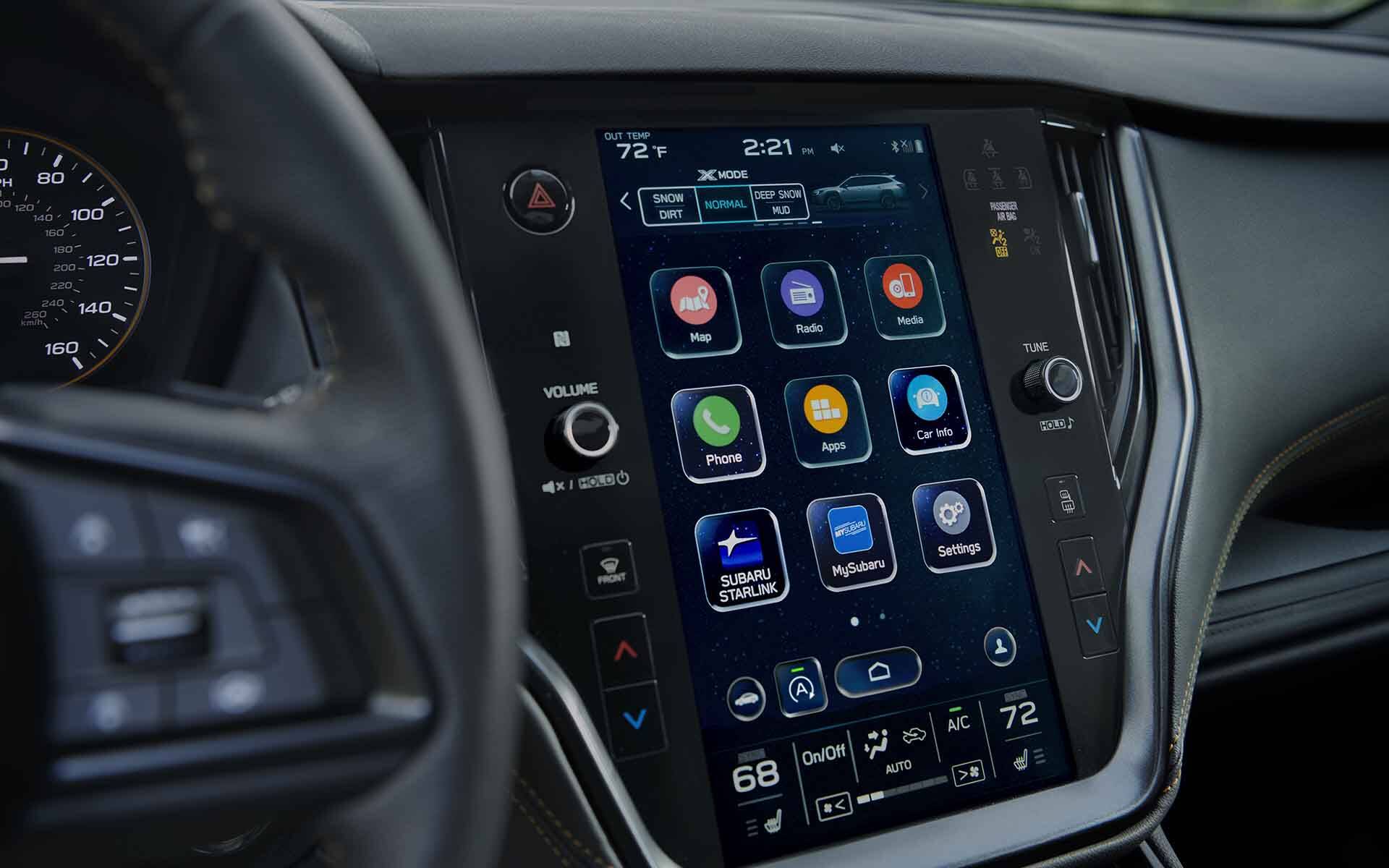 As Max continues scanning pix of the new Outback Wilderness's interior on the Subaru website, he notices something unusual.
"Say, what's this? Wow! Is that the standard infotainment display? It's huge! They say it measures 11.6 inches diagonally and it's vertical, not horizontal. Guess I won't need my reading glasses to use this supersized display," Max chuckles to himself.
"Looks like Subaru's
STARLINK Multimedia System
has all the tech I'll ever need," observes Max. "It's got Apple CarPlay® and Android Auto™ integration, and navigation, too. And they've even built in this handy real-time roll-angle display into the instrument cluster. Cool."
Max Checks the Specs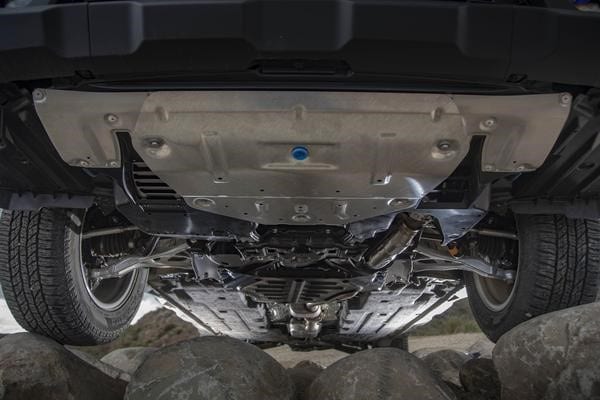 Max continues to peruse the Subaru website as he learns more about the many capabilities of Subaru's rugged new Outback Wilderness. Next, he reviews its performance and off-road handling specs.
"Talk about power," Max says to himself, "this direct-injection turbocharged SUBARU BOXER® engine really has it! It's got 260 horsepower, 277 lb.-ft. of torque, and up to 3,500 pounds of towing capacity. Maybe I can finally get that old boat out of storage and take her on another adventure."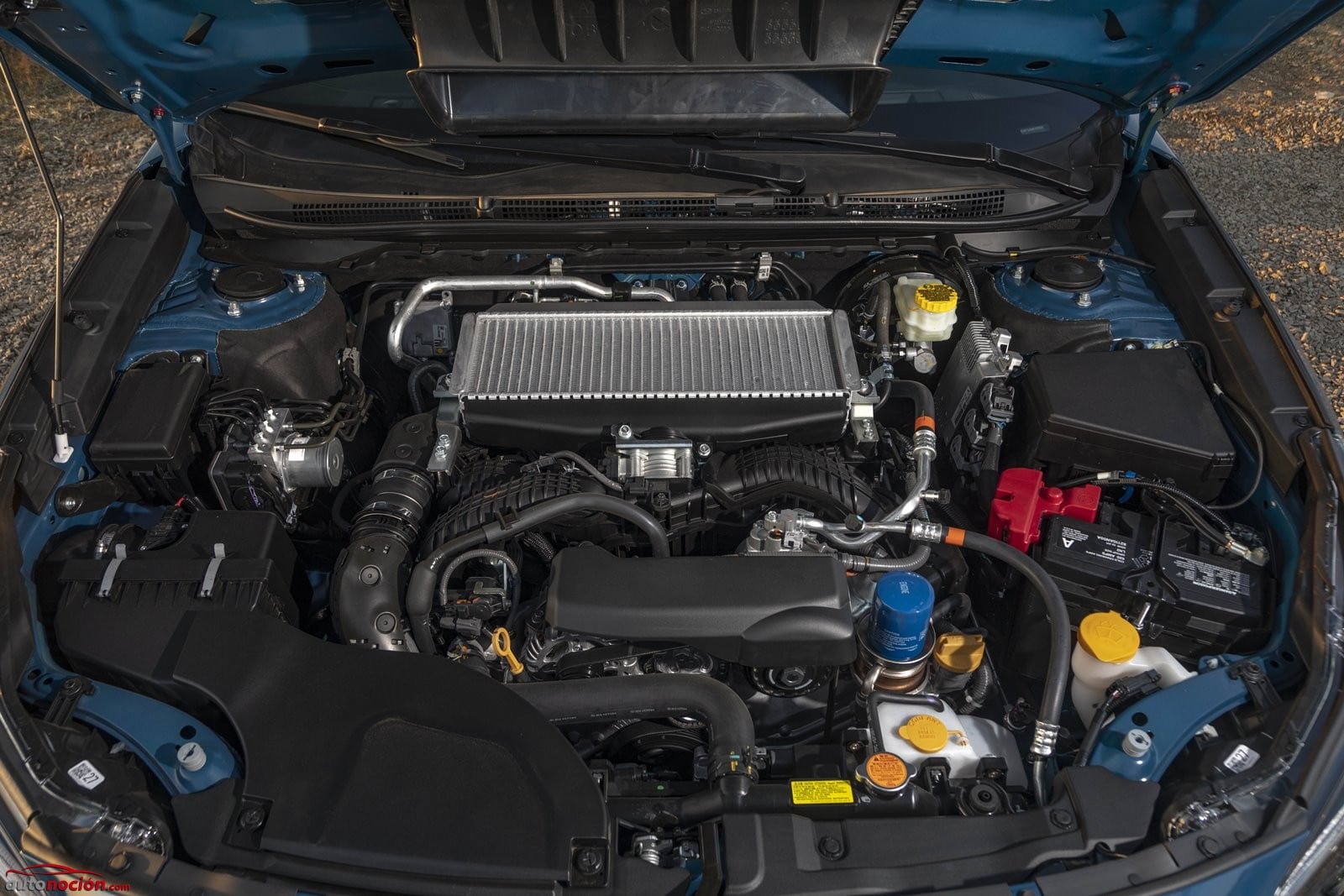 Max stops for a moment and wistfully remembers the time he once took a boat across the ocean to a far distant land where he met some amazing creatures. But that was just a childhood dream, wasn't it?
Max snaps back to reality and continues reading more about the new Outback Wilderness.
"Subaru's really taken the Outback's off-road capabilities to a new level with the Wilderness," Max thinks to himself. "I'll bet that its Symmetrical All-Wheel Drive and upgraded, dual-function X-MODE® with snow, sand, and mud settings can handle the toughest trails."

Subaru's Maximum Safety Impresses Max

"I've gotta say that I'm really impressed with Subaru's standard
EyeSight® Driver Assist Technology
," Max thinks. "It's got adaptive cruise control, lane keep assist, and pre-collision braking and throttle management. Subaru's even retuned its EyeSight safety technology to account for the new Wilderness's increased ride height."
Finally, Max takes a look at reviews of the 2022 Outback Wilderness on the MotorTrend.com and CarAndDriver.com websites.
"Both Car and Driver and Motor Trend have a lot of great things to say about the new Outback Wilderness," observes Max.
The Once and Future King of the Wild: Subaru's New Outback Wilderness
After reading about the rugged new, U.S.-made 2022 Subaru Outback Wilderness, Max is sold. He wonders where he can purchase one. A quick online search pulls up nearby
McCarthy Subaru of Lawrence.
"McCarthy Subaru of Lawrence sure has a big selection of new Subarus for sale in Douglas County, KS. I should hustle over there and see about pre-ordering a new 2022 Subaru Outback Wilderness. Let's see, their Subaru dealership's address is 2101 W 29th Terrace. That's not too far away," notes Max.
Max calls out to his assistant, Judith.
"Hey, Judith. I'm taking off early. I've got somewhere I need to go."
"Sure, Max," she replies. "Where are you headed?
"Oh, let's just say I'm off on a little adventure," he responds with a grin.
Get Ready to Go Wild for Subaru's New All-Terrain Outback Wilderness
The 2022 Outback Wilderness, Subaru's newest addition to its class-leading lineup of rugged off-road vehicles, promises to take your backroads adventure farther than ever—just like Max.
As the first in Subaru's new Wilderness family of supremely off-road capable vehicles, the all-new Subaru Outback Wilderness blazes new trails with the automaker's most rugged, advanced, and aggressive rock-climbing, river-fording, and all-terrain conquering capabilities in its history.
Contact McCarthy Subaru of Lawrence today at 785-856-7127 to learn more about the exciting new Outback for sale near Lawrence, KS. When it arrives, we'll let you know!